IVB7 is glad to announce the launch of the newly engineered premium hardware streaming equipment from the labs. Numerous streaming devices get launched every year. But the equipment designed and manufactured by the engineers at IVB7 are highly desired by the people in the broadcasting industry. This is due to the reliability and the sturdy nature of all the products. All the equipment tailored carry their uniqueness. In this line, there are a few new launches that you may be interested in. If you like to purchase any, feel free to call our consultants.
Instacast Bonding Encoder
Instanet, the Instant Internet Generator, is one of the most trusted and highly purchased Internet bonding equipment. Thousands of Instanet have been installed in Churches, Hospitals, Companies and Houses.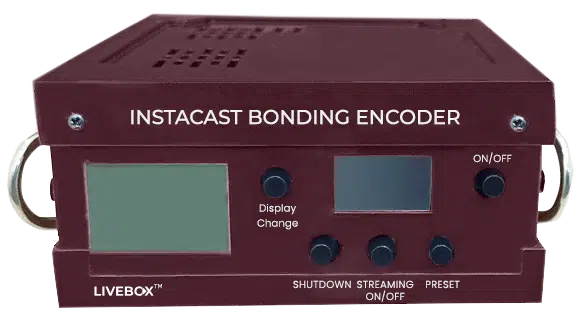 Instacast range of encoders is the most affordable streaming encoders that have made the streaming job easier and comfortable. 
Combining the features of the best-selling equipment, IVB7 has brought this Instcast Bonding Encoder, that does both the job of the Internet generation and instant streaming. Finally, the need to carry two different equipment is sorted out. There is no need to look for the Internet source, a Wifi or a broadband connection in order to stream. This equipment takes care of the complete streaming process. Looks simple, right? But this has involved intricate technology and planning that required
Instacast Encoders
IVB7 has also launched newer versions of Instacast encoders. Keeping the different requirements of the clients in mind, we have brought out a few affordable versions of the best selling Instacast Pro encoders. We call these encoders the Basic Instacast Encoders as these cater to all the basic needs of an HD encoder. Unlike the 'pro' and 'plus' models, these encoders are very lightweight.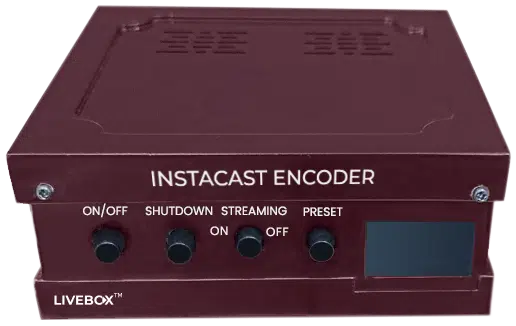 They have a super-mini display that displays the IP address. We have come up with two variants, HD Basic Instacast and HD-SDI Basic Instacast. As the name suggests, the first basic variant has an HDMI port, a USB port and a LAN port whereas the HD-SDI variant has all the above including an SDI port for 4K streaming. These basic variants are very affordable for any small scale business. 
If you would like to purchase or if you want to know more about the equipment, please contact our business consultants or call +91 80690 78880.