How many live streaming providers provide you with transparent details when it comes to live video streaming?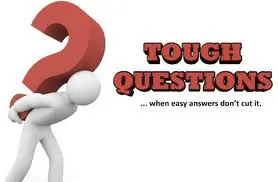 Here are some tough questions that no other live streaming provider is transparent about. Only LiveboxTM can show you complete transparency when it comes to live streaming resources on the CDN. Take a moment to see what you will not hear about anywhere else.
What is the usable bandwidth allocated for you to use?
The lowest Livebox plan start with multiple Terabytes unlike any other service available.
Will I be able to speedtest and check the allocated internet speed on the server at anytime?
With Livebox, yes you can. Everything is fully transparent. Test and try pushing the limits on the server and know for yourself.
What is the latency? Can I verify the latency on the server?
With Livebox, there are network tools in-built on it to see the exact latency, conduct mtr tests and verify the latency between your server and any location.
Are the same set of servers shared with multiple users? So,are you being provided with shared resources for the amount I pay?
No,absolutely NOT when it comes to Livebox. No other provider guarantees dedicated resources to you. When your usage lowers, your resources are used by other clients as in the case of other providers. That is not the case when it comes to Livebox. Your dedicated live streaming resources are all yours to use for 24×7. We are the ONLY live streaming provider who can guarantee you reliable resources for 24×7 use.
Will the number of concurrent customers using the system be made transparent to me?
The number of concurrent users on the server is also always available in plain view on not just one but several types of reports inside Livebox.
How many hours can I transcode? Are there time limitations?
If the Livebox plan you have selected is capable of transcoding,then your transcoding time is literally "unlimited".If you are being provided dedicated resources,you shouldn't be restricted by processing or transcoding hours. Livebox delivers!
Will I be charged exorbitantly for support? Will I have a relationship manager to take care of me when I am in need of help?
With Livebox,you will have your own support manager and support is available 24×7 because you are "highly" valued as a customer. We value you, your business and the relationship. It matters so much to us.
Will I get access to regular feature updates on a monthly basis on your live streaming platform?
Yes, free updates for life as long as you use Livebox on the cloud.
---
Feel free to reason it out well before you make a decision on what to use for your live streaming need. We want to provide you the true guidance to choose the right thing. We welcome your questions so that you can see the truth transparently and choose Livebox as your dedicated live streaming station to stay without regrets. Sign up at livebox.co.in and start experiencing true freedom when it comes to professional Live video streaming.