LiveboxTM is the ONLY live streaming server that comes with in-built Playout software.
There are two options for playout with Livebox
Playout using the playlist and queues function within Livebox. This can be just used on-cloud within your dedicated Livebox without the need for any additional software. This can also import and re-stream both live and plain YouTube videos.
The freely included professional playout software which can be downloaded from within Livebox.
In this blog post,we're going to mainly focus on the downloadable Playout software for Windows.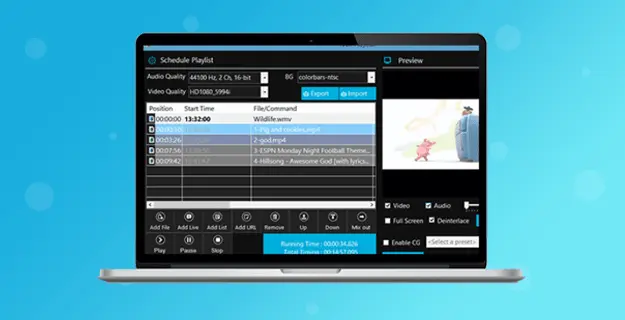 The IVB7 live playout is included with every Livebox server. To use your Live playout, just go into the settings of the Livebox server and generate your own unique license PIN number so that you can use the Playout software without restrictions to stream live when used with the livebox encoder.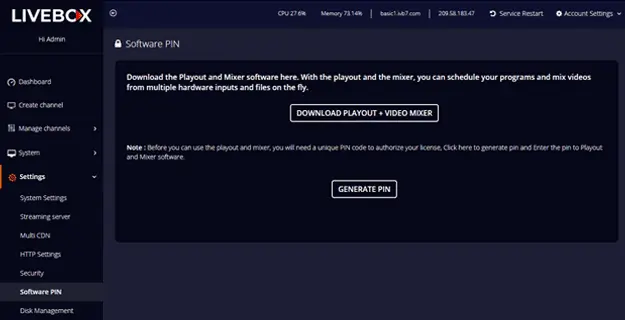 Once you generate the PIN, ie the license key for your Playout and Video mixer, you can download the software from within Livebox and activate it using the generated PIN. Remember tokeep the license code very confidential since it is only licensed per Livebox administrator
The Livebox Playout software even to simply output content into any LED TV or Monitor.
YouTube video import and re-streaming by just copy/pasting the link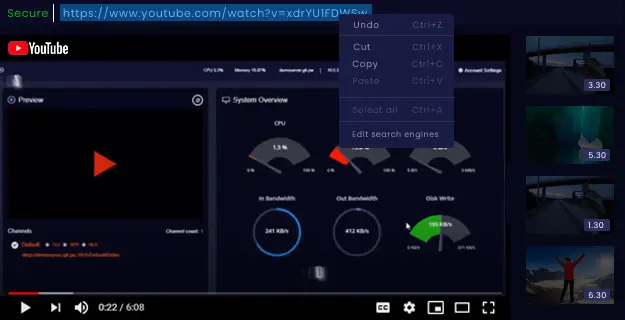 Paste the link inside the Playout software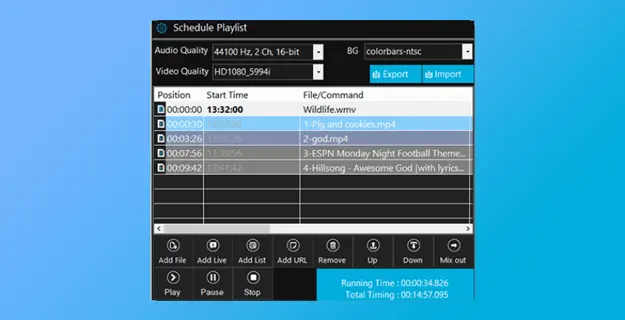 The IVB7 Playout software  can seamlessly import videos from YouTube. The only condition is that they should not be monetized. Monetized videos cannot be directly imported into the live playout however they can be directly re-streamed from within Livebox itself using the in-built queues.
With the IVB7 Live playout, you can add unlimited files, streams or Advertisement breaks. The in-built CG editor makes it extremely easy to add your own Lower thirds, scrolling effects or titles.
Import any stock footage or lower thirds from any site that sells stock footages. It is possible to also import richly designed graphics rendered from Adobe After effects or the Adobe Premiere Pro to use within the CG editor.
The possibilities are literally endless when it comes to the features of the live playout software that is bundled along with the Livebox server. The playout software is alone worth over 1500 USD when purchased seperately however it is included at no additional cost within Livebox streaming server panel, the live backpack hardware and the livebox appliance.
All media streamed through the Livebox streaming server is the user's responsibility. So, if you are using content from YouTube,make sure that it is your own content or you get the appropriate rights to stream the content.
Refer Livebox to friends and people you know so that they can also be benefitted by this affordable product that costs less but is rich in features. If you have never used Livebox or any of the hardware equipment manufactured by IVB7 before, just signup now at livebox.co.in to experience it.