Breathe life into your existing social media Channels.There is only one tool that can help you convert your existing YouTube content back to live and that is the LiveboxTM Playlist.
Livebox Playlist is a new technology that lets you broadcast your existing social media videos as live on the fly.
You don't need to have files, storage or store content on your PC anymore. All you need is the cloud Playout that is built into Livebox.
Several small and medium sized companies ranging from web development shops to professional broadcasters have started using the automation tools available within Livebox to provide services to their clients.
With the Livebox Cloud Playout, it is possible to upload files and automate any live channel.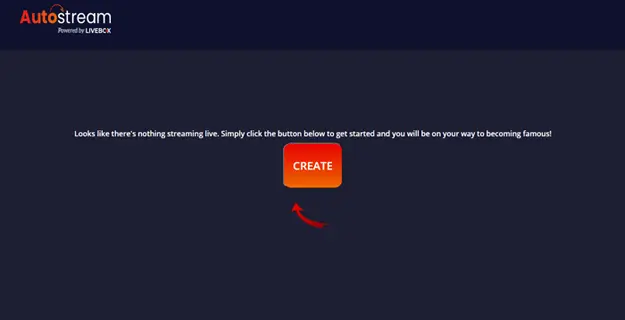 Sports, Gaming and Technology communities have already picked up with the new playlist feature and we see several automated channels today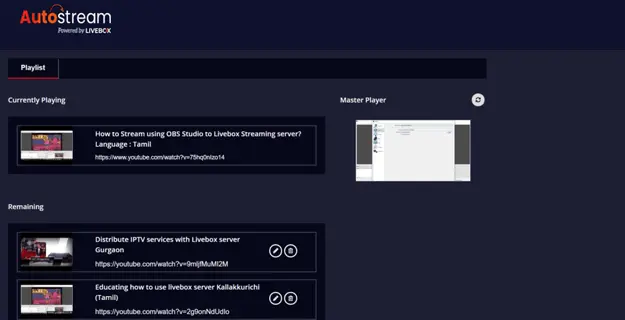 Despite the existence of several Windows and Mac based playout automation systems, the livebox playlist is the best fit for true automation since it does not require any physical computer , hard disks for storage of video files , professional camera or an encoder. The Automation happens instantly by simply creating a playlist and pasting a couple of urls.
Did you know? According to the latest statistics,90% of the professional broadcasters end up losing 80% of their time in learning and utilizing complex video tools instead of utilizing automated cloud based playlists.
If you are not using automation for your channel or if you are currently using a complex workflow to automate your live stream, it is time to switch to Livebox, the all in one cloud based streaming and streaming automation platform. We truly believe that there is no other solution that comes close in terms of price and features.
Livebox Playlist and the Cloud Playout takes the channel automation to another level by not requiring the user to even spend time on automating the task. The time spent in automating a channel is significantly lesser compared to any technology that has ever existed in the market until now.
If this technology is so advanced and available at extremely low prices, why isn't Livebox being utilized by everyone instead of a combination of multiple products that are complicated to use? Our friends have shared this question with us and we believe that it's simply because we have not been fully known by everyone in the outside world yet. Let's shout it louder and let people know about this solution. Support us and your fellow broadcasters by letting them know about the existence Livebox and we will have a surprise gift for you. Contact your local Livebox dealer / distributor to know more.